Description
Dogs and cats, like all animals, were designed to eat their food raw! Raw food is full of living enzymes that allow the being from which it was derived to live and breathe. Very simply, processing of food places the entire burden of digestion upon your pet. Supplementing with these enzymes means your dog or cat is better able to thoroughly utilize all of the nutrients and energy in the food provided, and help avoid having maldigested food particles contributing to allergic reactions.
Enzyme Blends. Protease blend with DDP-IV assists the digestion of proteins and gluten, Lipase blend with 3,000 FIP assists the digestion of fats, and Polysaccharolytic blend assists the digestion of sugars and starches.
Easy to Use. Plant-based digestive enzymes in powder form can be easily administered to your dog or cat with their meal. Simply mix the digestive enzyme powder into food just prior to feeding. Or, combine with water or broth in a syringe and squirt into your pet's mouth.
Safe and Effective. Healthy digestion is needed to benefit from all the nutritious components of their food, getting the cells the nutrients they need for energy, growth, and repair. Also assists with the reduction of food sensitivities contributing to occasional diarrhea and constipation.
Health Benefits: Transformation's Zymes 4 Petz™ Digestive Enzymes powder is is a gentle formula of effective, GI stable digestive enzymes designed to assist in maximum digestion of nutrients, production of energy, and immune support for pets.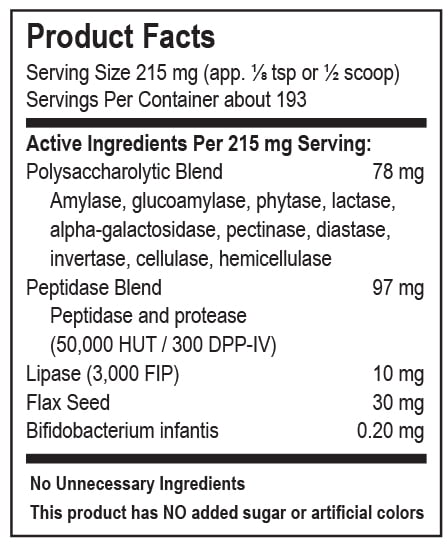 Latest posts by Nathan Satterlee
(see all)