From the very beginning of its history, Transformation Enzyme Corporation (TEC) has been dedicated to the idea that everyone is entitled to the most healthy and vital lifestyle that they are capable of obtaining.
Transformation™ was established by DicQie Fuller, D.Sc., Ph.D., ND, when she formulated her own line of enzyme-based dietary supplements in May 1991. She chose the name "Transformation" for her high quality enzyme formulations.
Ken Looney joined the company in late 1994 as Chairman and CEO after meeting Dr. Fuller and working with her at several educational workshops and seminars. She had relocated the company from Colorado to the Scottsdale suburb of Phoenix and, although it was doing well, its growth potential seemed limited. The time was ripe for taking Transformation™ to the next level. In 1995, Ken and DicQie moved the company to Houston, where they assembled a staff of professionals and began to train and develop a small group of distributors.
Initially, this eclectic group only shared a belief in the products and a desire to help people. However, as business shaped and nurtured those intentions, more distributors and markets were explored. Transformation™ began to grow by leaps and bounds. The company remains privately held and has grown rapidly with annual sales escalating from a few hundred thousand dollars to multiple millions. Current trends and realistic projections show this growth curve to be still in its infancy.
Today we sell to health professionals, clinics, and pharmacies worldwide. What was once a basic product line has increased to include many different formulations, many of which are available for private label. Supported by an Advisory Board that is the envy of the industry, our nutritional research and development team continues to develop and test new product concepts to further meet the needs of health professionals.
Founder and principal formulator Dr. DicQie Fuller has over thirty years of clinical enzyme therapy experience and continues her research developing the very best possible product. "Dr. DicQie" has formulated products for companies such as Enzymedica, Enzyme Essentials, and Earth Pharmacy. She also maintains her role as an educator, giving lectures at numerous universities and conducting seminars across the country.
Dr. Fuller joined with board member Richard Couey, Ph.D., of Baylor University to write Living Longer: Questions You Never Knew to Ask & Answers You Can't Live Without, now in its second edition. Dr. Fuller's The Healing Power of Enzymes remains the benchmark introduction to enzyme therapy for health professionals and the general audience alike, and her latest book, The M Club: Survive Menopause and Feel Great Again with the Healing Power of Enzymes, co-written with Wendy Everett Cooke, builds on her wealth of research and personal experience.
Transformation's commitment to nutrition, health education, and the miracle of enzymes remains as strong as ever.
Transformation™ Award Winners
Presented on April 6, 2019 at our Houston Seminar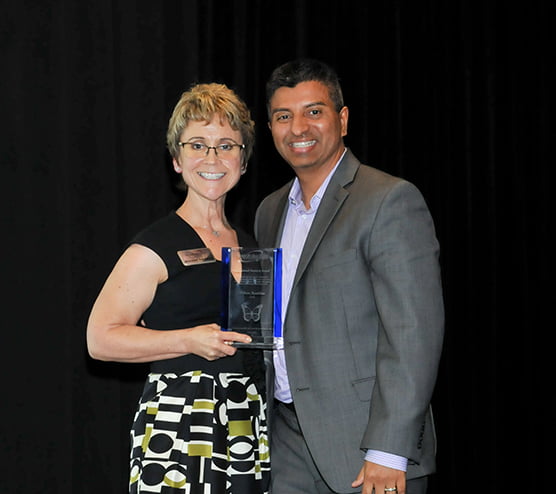 Education & Research Award
Milton Bastidas, DC
This award is given to honor a meritorious contributor to research and education. Its purpose is to publicize, motivate, encourage, and suggest models for continued education in the field of integrative therapies.
Dr. Milton Bastidas was born in Colombia and is a graduate of Texas Chiropractic College with additional certification in Functional Medicine. He is Founder of True Lifelong Wellness Center and has been in practice since 1998 treating skeletal conditions, sports injuries, and systemic disorders. Dr. Bastidas is also Vice President of the College of Integrative Medicine (CIM) as well as Director of Health and Wellness at Trucker District.
Dr. Bastidas has a passion for soccer which put him through college at Texas Lutheran University and is very sought after in the soccer community for rehabilitation and nutritional counselling. He is also an expert in the use of laboratory analysis and enzyme nutrition as part of a functional and natural approach to well-being.
As a lead researcher in Transformation Enzyme Corporation's research and development team, Dr. Bastidas has co-directed two clinical studies showing the benefits of enzyme supplementation on systemic inflammation and gastrointestinal dysfunction — The Effects of Nutrition and Enzyme Therapy on Gastrointestinal Dysfunction (2014) and The Effect of TPP Protease on Inflammation (2012) — as well as a most recent pilot study on the effects of enzyme therapy on Glyphosate detoxification.
Dr. Bastidas lives in Houston, TX, with his family. He is currently involved in developing specific treatment protocols depending on the biochemical individuality of the patient.
"My mission is to help patients achieve and maintain optimal health through a holistic and integrative approach. I strive to help my patients regain their health by educating them on how to obtain true lifelong wellness through natural means with the aid of nutrition and enzymes."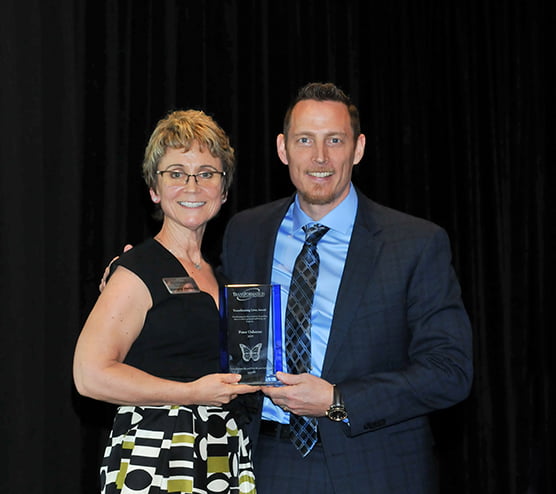 Transforming Lives Award
Peter Osborne, DC, DACBN, PScD
This award is given to honor a commitment to transforming the lives of patients by guiding them to achieve profound well-being and longevity.
Dr. Peter Osborne has seen approximately 8,000-10,000 patients in his own clinic, but when he mentions his goal of helping 1 million patients to overcome autoimmune illness, he is referring to the additional work he does outside his own Origins Healthcare clinic to expand his reach. He has the heart of an educator, and examples of this outreach include:
his online foundation GlutenFreeSociety.org
his bestselling book No Grain, No Pain
his weekly Facebook Live program called Pick Dr. Osborne's Brain
community meetings
speaking engagements at various conferences and online summits
online resources available at his marketfunctionalmedicine.com website for practitioners wanting to build a Functional Medicine practice
and his Mastermind coaching program, which is a one on one coaching with Dr. Osborne that includes live group meetings throughout the year
To top all of that off, Dr. Osborne hosts an annual conference held here in Sugar Land, Texas every year. Dream Practice-Functional Medicine Success Summit welcomes doctors and practitioners of all types, from all over the country, for 3 days of insightful training from experts in this field. This is a Functional Medicine practice building conference that shines light on every aspect of the business.
The most transforming, rewarding aspect for him personally is seeing patients overcome serious illness and regain not only their health but their enthusiasm for living. This has always been intensely motivating for Dr. Osborne. The majority of patients at Origins Healthcare are women in their early 20s to late 50s, men in their late 30s to early 60s, and children from 6 months to teenagers.
Dr. Osborne has been identified by polls as one of the most sought after Functional Medicine Doctors in the world, so having a doctor of that caliber in our local community is certainly important concerning the opportunity for patients here in one of the largest cities in the country, and one so medical-focused. Giving people an opportunity to consider an alternative route to achieving health other than the allopathic model people have become accustomed to is critical if we are going to empower people to take a new, lasting approach to wellness. For instance, mold toxicity has become an increasing threat here in Houston where weather conditions are a perfect storm for this debilitating illness. Dr. Osborne is helping countless people recognize the symptoms, and take the correct steps to regain their health after becoming mysteriously ill.
What are his future plans? It is extremely hard to answer that question due to the fact that Dr. Osborne is always thinking of innovative new ways to expand his business and outreach, but it is safe to say that he is focusing on upgrading all the work and websites that he has created over the 16 years he has been in practice. This is a huge task, and the entire team at Origins Healthcare is involved in this venture. Technology demands change and dictates people's behavior, so it is important to stay relevant in an effort to educate people on how they can create change for the better in their own lives.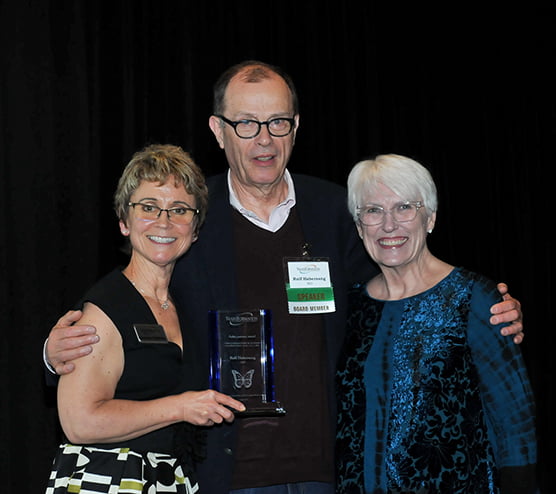 A Fuller Journey Award
Rolf Habersang, MD
This award is given to honor a lifetime dedication to improvement of oneself and a desire to help improve others in the tradition of Transformation's Founder, Dr. DicQie Fuller.
Dr. Rolf Habersang is a physician who practiced Pediatric Critical Care Medicine from 1975-2013 and to this day provides care for children with special / chronic health conditions.
Dr. Habersang is currently:
Medical Director of ICAM (Integrated Complementary Alternative Medicine) in Amarillo
Medical Director of Pedi-Providers at TTUHSC-Amarillo
Professor in the Department of Pediatrics at TTUHSC (Texas Tech University Health Sciences Center) Amarillo
Clinical Advisor for Transformation Enzyme Corporation
Dr. Habersang has served on committees for:
The State of Texas
Texas Tech University Health Science Center
Two different hospitals in Amarillo
Within various professional/community functions
And with a number of scientific and professional societies
He has been practicing and teaching since 1973 and is a highly sought after speaker, a guest speaker at seminars since 1989, and has received numerous awards for his achievements.