Transformation™ uses only the highest quality enzymes, herbs, and nutritional ingredients available. Our products are manufactured under cGMP standards. These rigorous standards are applied throughout the production process, from the sourcing of the raw materials and the strict control of the production environment to the analytical tests essential to ensuring quality, safety, and reliability.
A multidisciplinary staff of nutritionists, biochemists, chemists, microbiologists, physicians, and dieticians are involved in the design, formulation, and production of the various products Transformation™ offers. This group of experts uses their combined experience to scrutinize and monitor the selection of ingredients in order to ensure they are selected based on benefits observed through peer-reviewed scientific data. Maintaining an active collaborative relationship between academia, industry, and clinical practice has allowed Transformation™ to continually stay on the forefront of new innovations and research findings.
Transformation's formulas are carefully prepared to assure maximum quality. Our formulas:
For more information on the safe use of enzyme preparations, please refer to this booklet by the Enzyme Technical Association (ETA).
The ETA is a trade association of enzyme manufacturers and marketers of products in the United States that has been in existence since 1970. This booklet provides general information on how proper handling of enzymes through the use of proper work practices and control measures minimizes the likelihood of adverse health effects.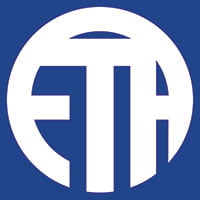 Transformation™ is excited to announce that its bottles are BPA Free. The bottles themselves provide their own proof. On the bottom of the bottle, there is a stamp that indicates bottle type and recycle code. For PET bottles, the recycle code is 1. For HDPE bottles, the recycle code is 2. By definition, #1 PET bottles are made from Polyethylene Terephthalate and BPA is not used in the process. While phthalates have their own bad press and often are discussed along with BPA, they are a completely different chemical. #2 HDPE bottles are made from High-Density Polyethylene and, again, by their very definition do not contain BPA. Please visit this page for additional discussion of bottle types, recycle codes, and BPA.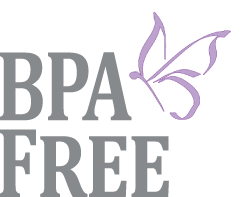 To safeguard our commitment to customers, we work exclusively with authorized health professionals that guarantee the highest levels of product quality. To ensure you are getting the freshest products possible, please only purchase our products from an authorized health professional or directly from Transformation™.
Authorized Resellers
Only authorized resellers ensure that products sold adhere to Transformation's strict quality standards, and that they are never short-dated, expired, damaged, opened, used, stolen, pirated, or counterfeit.
Purchasing products from unauthorized resellers comes with risks, and provides no guarantee of product quality. Unauthorized online resellers often conceal their identity and frequently change their store names while providing limited contact information, which makes it difficult for customers to get responses to their concerns, return damaged products, or simply exchange products.
The list below identifies online resellers who are NOT recognized by Transformation™ and which should be avoided when purchasing any of our products.
Unauthorized Resellers
Amazon
The sale of Transformation™ products by the following Amazon storefronts is strictly prohibited:
AZG SALES
Beauty In Focus
Breakwater Solution
Christian Soul Food
Crown Organic Exchange
Dave's House
EARTH NATURE
East West Herbs
Fast Ship Shops
For Pete's Sake
GMB4GoodHealth
Gordin Medical
GR8ERSTORE
HealthDesigns
Healthy Grass
Holistic+
Miami Wellness Store
natural tree
NewLeaf Wellness
Nutrition 4 You
Pro Vitamins
Pure Health eStore
Reset Button
River Colony Trading
Spectrum Supplements
The Health Choice
THE NATURAL STORE
TORCH TRAINERS
Vitamin Nexus
Vita-Way
WellSource
We've Got You covered
What A Deals
Elanen Naturals
Water Tree
GET MORE
Black Friday Lightning Deals
Deals Within
Beauty Tram
Healthy Trader
SKUZME
Tiger Health
Health Market
Health Powerhouse
Websites
The sale of Transformation™ products on the following websites is strictly prohibited:
Alibaba
Jet
eBay
eBid
Google Shopping
Groupon
Newegg
Overstock
Shop Your Way
Bonanza
Kmart
Walmart
Sears
Transformation Enzyme Corporation's continued investment in its product line and brand image has resulted in increased sales and enhanced market position with respect to the Transformation™ product line as a whole, encompassing both professional and retail use products. In order to bolster the strong brand image associated with Transformation™ and its products, and enhance our market position and ability to introduce new products, we have outlined policies pertinent to all retail resellers of Transformation™ products.
As a supplier who invests in clinical research, education, and training over high-dollar-advertising, Transformation™ relies on its distributors to fulfill critical sales and service functions central to customer satisfaction and continued success. We recommend that all retail resellers of Transformation™ products sell at Manufacturer Suggested Retail Prices (MSRP) as published by Transformation™. We believe this encourages our distributors in providing the best possible service and support to our diverse clients.