Enzymes are energy-rich protein molecules that are vital for life. They catalyze and regulate chemical reactions and are an essential part of every activity in the body. Digestive enzymes help break down the food we eat, releasing nutrients for energy production, cell growth, and repair.
However, due to genetics, stressful lifestyle, environment, and diet, many people benefit from the support of a digestive enzyme supplement.* Why is it so important to maintain the digestive system's primary function?

BioChemical Individualism
Have you noticed that your friend's diet just didn't work for you? Or maybe you even gained weight from it! No one program can possibly work for everyone. And why not? That's because each individual has slightly different ways of using nutrients and will need different relative amounts of these raw materials. Use Transformation's approach to BioChemical Individualism to learn about each of the four biochemical types. Discover which one best describes your body type! Email moreinfo@tecenzymes.com for more info.
Each of the four Biochemical Types is born with specific traits such as the way they are shaped, their typical food cravings, and common symptoms resulting from a specific over-stimulated endocrine gland, as well as the powerful energy and drive they feel when they are in balance. Get a Personal, One-on-One Consultation with Our Board Certified, Registered Dietitian. Email moreinfo@tecenzymes.com for more info.
Online Training Now Available
Learn everything about Nutritional Guidelines for Each Type, Exercise Recommendations, Enzyme Therapy Protocols, Measurement Instructions, and Implementing Body Typing in Your Practice at your own convenience. Email moreinfo@tecenzymes.com for more info.
THE TRANSFORMATION™ LIBRARY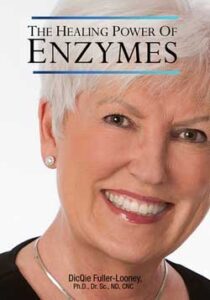 The Healing Power of Enzymes*

by Dr. DicQie Fuller
Transformation™ is proud to announce the re-release of the landmark book by our Founder and principal formulator. Newly revised with 6 additional chapters, this book is an insightful, inspiring read for the holistic health care industry. Learn more about the passion and experience that Dr. Fuller has for enzymes and nutrition.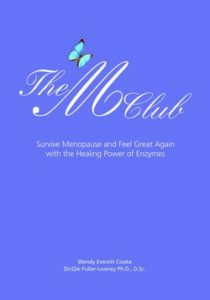 The M Club

by Dr. DicQie Fuller
Co-written with Wendy Everett Cooke, The M Club: Survive Menopause and Feel Great Again with the Healing Power of Enzymes is a scientific yet personal account of the way lifestyle choices and enzyme nutrition can help rejuvenate the body on the cellular level and positively contribute to women's health.*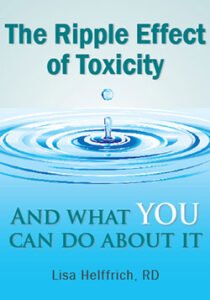 The Ripple Effect of Toxicity

by Lisa Helffrich, RD
This book by a registered dietitian is designed to provide information on healthy choices to minimize your exposure to toxins and support your body's ability to clear them.* You will learn how supporting healthy digestion and detoxification can have a positive "Ripple Effect" on the overall health of the body.* Most of all, this book will assist you in making better choices and inspire you to take a proactive role in your own wellness!*