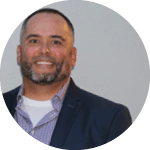 Suzanne Espinoza,
President & CEO
I am a graduate of California State University-Chico and have been with Transformation™ since 1996, beginning as a clinical nutritionist. With my executive leadership skills from the fitness industry, and now as President and CEO, I am responsible for business development and sales management including strategic planning, marketing strategy, team building, entrepreneurship, and coaching.
I was chosen 2010/2011 Woman of the Year by the National Association of Professional Women, Presidential Who's Who 2011, and National Register's Who's Who 2012. I served on the Board of Directors for the WestChase Chamber of Commerce and have been a sponsor of Women Driving Business and various youth charitable events. In November 2018, I was selected for a board position for Merimnao, a Christ-based recovery ministry that services the Katy/West Houston area and offers free support groups for the brokenhearted. I also volunteer with my church as the facilitator for our grief group, new member luncheons, Sunday School, and outreach projects, and I support Compassion International and Faithwalking US.
Milton Bastidas, DC, CIHP
Research & Development
Dr. Bastidas was born in Colombia and is a graduate of Texas Chiropractic College with additional certification in Functional Medicine. He is Founder of True Lifelong Wellness Center, practicing since 1998 for the treatment of skeletal conditions, sports injuries, and systemic disorders. Dr. Bastidas is also Vice President of the College of Integrative Medicine (CIM) as well as Director of Research and Development at Transformation Enzyme Corporation.
Dr. Bastidas has a passion for soccer which put him through college at Texas Lutheran University and is very sought after in the soccer community for rehabilitation and nutritional counselling. He is also an expert in the use of laboratory analysis and enzyme nutrition as part of a functional and natural approach to well-being. As a lead researcher in Transformation Enzyme Corporation's research and development team, Dr. Bastidas has co-directed two clinical studies showing the benefits of enzyme supplementation on systemic inflammation and gastrointestinal dysfunction as well as a most recent pilot study on the effects of enzyme therapy on Glyphosate detoxification.
​Dr. Bastidas lives in Houston, TX, with his family. He is currently involved in developing specific treatment protocols depending on the biochemical individuality of the patient.
Amy Rawls, MS, RD, LD, FMNS, CGN
Education/Clinic
As the Director of Education and Clinical Services at Transformation™ and a practioner who has been seeing patients for over 10 years, I strive to communicate the core elements needed to obtain and maintain optimal health. I have dedicated the greater part of my life to teaching others that nutrition should always be step one, and the food you eat can be either the safest and most powerful form of medicine, or the slowest form of poison.
I have been with Transformation™ for 6 years, but my relationship with them stared when I was a sole practitioner back in my hometown of Beaumont, Texas. I was new to functional medicine when I was told that Transformation™ Enzymes had the answer to the issues I was experiencing in my own health. I was so amazed with the "transformation" I experienced in just 3 days that I became a believer in the healing power of enzymes almost overnight. I soon began incorporating more and more enzyme therapy into my own clinic, and the outcome was the same. I was impacting lives in a big way and my practice was thriving. But my heart was in education, and fate stepped in by bringing a job offer from Transformation™ that I couldn't refuse. I closed my practice, sold my home, and moved my family to the big city of Houston to start a new life and position in a part of my field I had never experienced. I can honestly say it was without a doubt the best decision I ever made.
My husband Jesse and I have been together for 21 years but only married for 6. We are a true "high school sweetheart" story, and we have made two beautiful boys together—Hayes Cotton Rawls, who is now 4, and Jack Andrew Rawls, who is 2. We also have two dogs—a beagle named Puppy and a stray we adopted named Barry. We enjoy doing things around the city, catching live music, and visiting museums and parks with our kids. Our favorite place to be is in our backyard swimming in our pool with our kids and cooking good food together as a family.
Sara Espinoza
Marketing
My name is Sara Espinoza, and if the last name sounds familiar, it's probably because I have the honor of being the daughter of Transformation's President and CEO. While I technically have only been with the company since 2015, I tend to say I grew up here. I have very fond memories of sneaking into Dr. M's office to watch Cinderella on his VHS player, napping in whoever's office I was playing in last and crashed, or raiding the supply closet for markers and paper to color.
I am Transformation's Social and Community Director. I have always had a passion for pulling things together. Sometimes I have the honor of doing all the behind-the-scenes work for a speaker to share their wisdom, other times it's as simple as putting together gift bags, but my absolute favorite is listening to my team, hearing what they need, and then creating a piece that fits those needs. When I'm not at the office you can find me in the great outdoors. Everything from spending time at a patio bar with friends, taking my dog Tess to the park, or hitting the trails. I believe I am meant to be on Transformation's team. We are constantly striving to better the world around us. I feel as though I've just started my professional adventure, but with the role model I've had, the future looks extremely bright.
Gordan Vuckovic
Sales Manager
I am the Sales Manager here at Transformation™ responsible for leading our sales team and managing our daily sales operations. I am also a Practice Advisor in charge of partnering with our domestic clients in the Northeast and South regions as well as in the International markets. My position at Transformation™ is much more than just a job – it is an opportunity to help people thrive and lead healthy, joy-filled lives. I also love my position because the focus on growing sales while working hand-in-hand with our sales team is challenging and exciting.
After finishing high school in Houston, I went on to study at Texas A&M University in College Station where I earned a degree in Finance and Business Management. I also completed my Masters' degree in International Business at LeTourneau University. In my spare time, I love spending time with my wife and three kids. I also enjoy playing basketball, surfing, and Crossfit. Traveling internationally is one of my favorite things, especially visiting my birth country (Croatia) where I get to spend time with all my extended family and eat lots of tasty Croatian food!
Monica Diemert
Sales Executive
I have been with Transformation™ for 6 1/2 years as a New Business Sales Executive and currently I am responsible for new business development for our Corporate and Domestic Private Label Divisions as well as growing our existing business in these markets. I love working with health care practitioners from all modalities, learning more about their practices and business models in order to help build their practices and develop long term strategic partnerships. Here at Transformation™, I have been blessed with so many wonderful and long-lasting relationships with our team and practitioners, and each day I look forward to our continued journey to help transform a million lives.
On a personal note, family is very important to me, and being from a large family of eleven children (third oldest, and first daughter) I learned early on about sharing, compromise, and helping others. I love bringing family together and really enjoy cooking and baking healthy meals for them and celebrating life. Transformation™ helped me get my life on a path to better nutritional health and wellness, and I am blessed to share this with my family and friends. I am very dedicated to my work, but when I am not working I love to entertain family and friends, and I also love home interior design, gardening, holiday decorating, champagne, traveling (especially trips to the beach – I love the Gulf Coast!), spectator sports (Go Texans and Roll Tide), the symphony, and the ballet.
Danyelle Ta
Practice Advisor
I am a Practice Advisor here at Transformation™ Enzymes. It is my goal to support you in any and all ways possible to ensure that your practice thrives and your patients are getting better!
I was raised in California before moving to Louisiana, where I attended Louisiana State University-Monroe and earned a Bachelors of Science degree. I come from a family of physicians who are truly dedicated to helping others and found it my mission to continue their legacy. My journey has led me to Transformation™ Enzymes. I feel fortunate to work for a wonderful company where I can employ my passion for science and nutrition by sharing information and changing lives by educating others. In my spare time, I enjoy hiking, yoga, traveling the world, and spending time with my family, friends, and dog Daisy.
I want to be the person you look to for the latest information and educational resources. I look forward to learning more about you, supporting your goals, and working together to transform more lives!
Tambi Howard
Business Development
I grew up in Spring, Texas, and attended Sam Houston State University. Outside of work, I love going to farmers' markets, cooking, mountain biking, CrossFit®, and all things art. I've had the pleasure of introducing and welcoming new clients to Transformation™ since 2019. I support our new practitioners by connecting them to our enzyme education and product services. As a former Paramedic and Nurse's Aide, I have always felt called to help people, and I get to do that every day through my work at Transformation™.
The human body is the most fascinating, magnificent machine there is. My fascination has led me to continue my own education through certifications such as a Nutritional Consultant, Sports Nutrition Coach, and Enzyme Therapy. I love learning from and connecting with the variety of health practitioners invested in nutrition and science to share how enzyme therapy can impact their patients and their practice success.
Steve Holcomb
Account Support
Hello, my name is Steve Holcomb, and I am lucky enough to be Dr. DicQie's son. I have been blessed to work with my mother and at Transformation™ for about 30 years now. I mainly work with corporate, international, and private label accounts.
Before Transformation™ I spent time laying carpet with my father in Colorado and New Mexico. I later joined the army and was stationed in Ft. Bragg, NC, where I served in the 82nd Airborne. Afterwards I moved to Arizona and worked at Magma Copper Mine for five years. At that time we were working 2,375 feet below the surface. The last two jobs were quite a surprise considering I grew up claustrophobic and afraid of heights! Soon I found myself living in Scottsdale with my mother and starting Transformation™ from our home.
It has been exciting watching the company grow over the years and to see thousands of customers and clients come to love and believe in Transformation™ and our products. In my off time I enjoy riding motorcycles and boating. Love just being outdoors. I greatly appreciate coming to work each day to help spread the word of Digestive Enzymes and excited to meet and serve practitioners that want their patients to live full and healthy lives. I am truly blessed.
Tricia Ridge
Accounting/Finance
I am the Finance and Accounting Manager and have been with Transformation™ since September 2019, primarily responsible for accounting, vendor management, purchasing, and the oversight of inventory control, HR administration, and finance as well as building and keeping long term relationships with team members, key vendors, and strategic partners. I have been in accounting since 2003 and along the way earned my MBA in accounting at the Keller School of Management here in Houston. For those of you who are familiar with the DiSC profile, I am a CSi and my 'Behavioral Style' is Coach. My career journey has led me to Transformation™ Enzymes, and I am fortunate to work for a wonderful company with such an amazing team.
I was born and raised in South Louisiana, the youngest of three children, and my husband Bryan is also from Louisiana. We have five fur babies that we spoil greatly. Neither my husband nor I were blessed with human children, so we spoil the four-legged ones. I enjoy traveling, sports, reading, and spending time with family and friends. I absolutely love every holiday but by favorite would be Christmas.
Daniel Blount
Operations
I am the Operations Manager here at Transformation™. I was born and raised in Detroit, and upon graduating high school moved to Nashville to attend Tennessee State University where I received my BA specializing in Supply Chain management. I have had the honor of living and working in Atlanta, Albany, Boston, and Pittsburgh. I have been in the Houston area the past 10 years and have enjoyed every minute of it.
I believe that a strong family unit is the foundation to happiness. I am the youngest of four children and I am a family man! I have a wife, Torri, and daughter, Camille, who keep me busy and on my toes! I love anything that has to do with family – holidays, cookouts, and vacations are some of my favorite family activities. With my free time I enjoy golfing, watching football, and hanging out with my friends.
Carlos Rivera
Shipping/Receiving
I was born in Cali, Colombia, and I'm the third oldest in a family of nine kids. I came to the US in 1976 and arrived in New York City, where I lived for 5 years. My son was born in New York in 1978. We moved to Houston in 1981 looking for hot weather and no snow. I'm an outdoor person and I like to spend my free time biking, running, and golfing. I love Houston because my son and his family (wife and three wonderful kids) live about 20 minutes away. I get to spend time with them and be part of their daily life. Very happy to see them as much as I do.
In addition to spending time with my family, I enjoy going to work everyday. I've been working for Transformation™ for 18 years and I've learned to love this company for so many reasons. I get to meet amazing people and I've had the opportunity to learn about enzymes and how important they are to help people around the world experience good health. My daily work at Transformation™ is to help in the distribution of our products to our clients both nationally and internationally. I feel like this is a great position for me as it presents different challenges on a daily basis.
Knowing that our clients are receiving our products in the fastest and most accurate manner is extremely important to me and everyone at Transformation™. I'd like to thank all of our clients for your support and the belief in our products.
Nathan Satterlee
Graphic Design
I am a graphic designer and editor for Transformation™. I graduated from the University of Houston and worked in our Houston office for 5 years before moving to the Pacific Northwest, where I've continued to play a role by working remotely. I have the pleasure of helping bring Transformation's marketing and educational ideas to life through visuals and language.
I was working at Enron in downtown Houston as a spreadsheet tech before joining the TEC team in September 2001, so I still love pulling numbers and generating data. But my family owned a retail nutritional supplement store, and I grew up appreciating natural health. My father attended a Transformation™ seminar and recommended them to me and that was that. I jumped at the chance to commute to the Westchase district for a smaller company in the health industry where I could continue to learn and grow.
I'm a "behind-the-scenes" guy, which means I don't usually meet or consult directly with clients. Instead, I get to focus on supporting our sales team and operations staff. I love the freedom of our mutually beneficial relationship, and over the years have become a true West Coast type who enjoys nature, music, and the arts with my family. I love Transformation™ – the hopefulness and strong moral values of this company speak to my heart.