GHP Awards
Houston, TX – Transformation Enzyme Corporation is proud to announce that we have been honored at the 2018 GHP Alternative Medicine & Holistic Health Awards as Best for Quality Enzyme Nutrition Supplements and Education, USA. The Global Health & Pharma Magazine has organised the 2018 Alternative Medicine & Holistic Health Awards to highlight the professionals, enterprises, and initiatives from across the globe who prove that antibiotics and chemicals are not the only solution when maintaining one's health.
The Alternative Medicine & Holistic Health Awards recognises the international community operating within the fields of holistic, alternative, and complementary medicine, from the manufacturers of products to those trained in delivering the services and support which help to enrich our daily lives with the gift of health and vitality. For more information and a complete list of winners please visit GHP's website.
Educational Webinars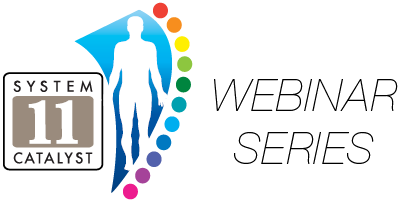 Transformation™ has always put great emphasis on offering technical and educational support to health care professionals. Register for the new System 11 Catalyst Webinars and view recordings of past webinars in this series.*
Please email moreinfo@tecenzymes.com for more information on these and other online educational resources.
Celebrating 25 Years
For 25 years Transformation's enzyme and probiotic formulas have been The Genesis of Good Health™ for countless people.* The awareness of enzymes and probiotics have come a long way in that time, and we hope that we've had something to do with that! Join us in celebrating our 25th Anniversary, and make Transformation™ your starting point for supporting better digestion.*
Education Partners
Wisdom is one of Transformation's Points of Culture and the cornerstone to our continued growth and success. As your partner in holistic and integrative care we continue to search for opportunities to expand our thoughts, practice, and network of like-minded professionals who align with our core philosophies helping us fulfill our vision.

We are proud to announce our newest education partner — the College of Integrative Medicine (C.I.M.). Among its many resources, the main focus of the C.I.M. is the CIHP (Certified Integrative Healthcare Practitioner) Certification Program. The CIHP program is a 300-hour distance learning (with 1 live) post-graduate program that includes loaded Reference Libraries to help today's busy clinician streamline their practice.
The College of Integrative Medicine is dedicated to offering only the highest quality post-graduate education and resources available for today's busy integrative healthcare practitioner. By translating the best of science, research, and development into one resource, practitioners are able to transfer a broader knowledge of integrative healthcare into exceptional professional development and practice. For more information read our press release or visit www.collegeofintegrativemedicine.org.
Are you hosting an event?
Transformation™ is available to support you! Now you can offer your attendees prizes, samples, and more from Transformation™.
Contact us to learn about Transformation™ sponsorships for YOUR educational ventures. Call (800) 777-1474 or email moreinfo@tecenzymes.com for more details.
Interviews
"Dear Lisa, thank-you so much for coming on the show and talking to us about enzymes. It was a great show; your expertise is invaluable. I hope this show inspired our listeners as much as it inspired me. Let us know if you have new topics you think would be good for the show and you'd like to present on future broadcasts." - Dr. Rene David Alkalay, Mind-Body-Spirit Internet Radio Talk Show
Do you have a blog, website, or podcast and are looking for interview subjects? Transformation's team of nutrition experts is available. Please contact moreinfo@tecenzymes.com to find out more.
Trade Shows

Transformation Enzyme Corporation attends many industry trade shows throughout the year. Call (800) 777-1474 or email moreinfo@tecenzymes.com for our complete schedule of events.
*These statements have not been evaluated by the Food and Drug Administration. This product is not intended to diagnose, treat, cure, or prevent any disease.
Upcoming Events!
System 11 Catalyst Webinar (May 15)


Are you hosting an event? Find out how Transformation™ can support you!