Description
Avoidance of wheat products may not be enough to maintain a gluten-free diet. For example, did you know that gluten is used as a food additive and may be present as a stabilizing agent in salad dressings, ice cream, and even ketchup?
Our unique Carbo-G formulation was created to complement those seeking a gluten-free lifestyle by encouraging more complete digestion and absorption of grains.*
Polysaccharolytic Enzyme Blend: Gluten proteins in wheat products are surrounded by a starchy endosperm cell, which can more effectively be broken down with the alpha-galactosidase, phytase, amylase, glucoamylase, and diastase enzymes included in Carbo-G.*
Proteolytic Enzymes: In addition to our traditional protease blend, this formula includes DPP-IV protease activity which helps break down some of the stubborn peptides found in grain that are often implicated in gluten intolerance.*
Probiotics: These "good" bacteria naturally present in the gut help support digestion to assist in maintaining optimum intestinal balance.*
Herbal and prebiotic plant fiber: Includes several herbs known for their ability to promote gastrointestinal health.*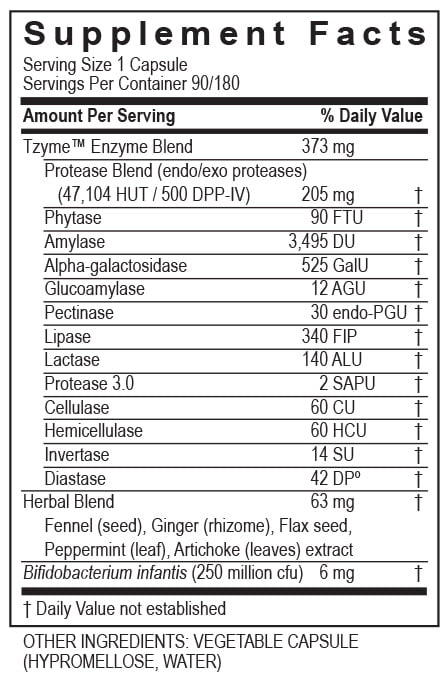 Health Benefits of Carbo-G
Transformation's Professional Protocol™ Carbo-G is a digestive enzyme supplement designed to help reduce the symptoms of occasional bloating, diarrhea, gas, and abdominal cramps associated with diets high in complex carbohydrates.*
Take one (1) capsule at the beginning of every meal or snack with at least 8 oz. of liquid or as directed by a health care practitioner.


Dairy Free


Lactose Free


Peanut Free


Soy Free


Sugar Free


Wheat Free


Vegetarian