Description
Our modern diet is increasingly defined by high-fat, high-cholesterol foods. In addition to making smart choices of what we eat, supplemental enzymes can help support a healthy digestive system to encourage more complete digestion of fats and lipids.*
Use this product along with a healthy diet and lifestyle to support weight management efforts and to help maintain cholesterol and triglyceride levels that are already within the normal range.*
Chromium and Herbs: This formula includes Chromium polynicotinate and Guggulipids extract as well as other herbs known known for their ability to support healthy digestion.*
Digestive Enzymes: The lipolytic enzymes known as lipase support the digestion of fats.* This formula also includes polysaccharolytic enzymes and a protease enzyme blend.
Antioxidant Support: This formula contains the antioxidants beta carotene and Vitamin E. It also includes an effective antioxidant blend to help combat free radial damage associated with high-fat foods.*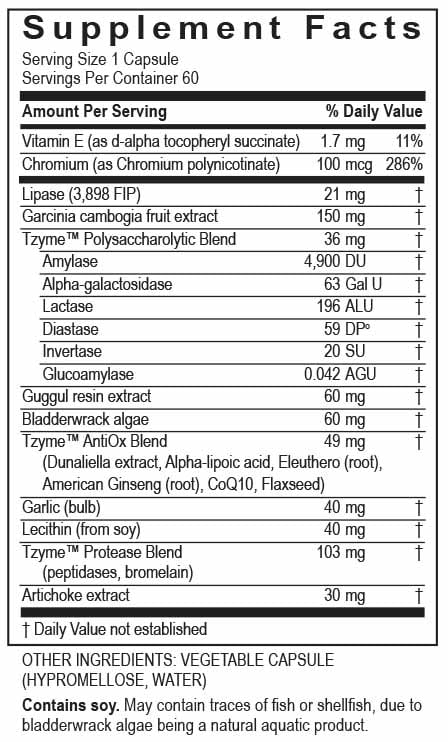 Health Benefits of Lypo
Transformation's Professional Protocol™ Lypo is an enzyme supplement with herbs and vitamins designed to support blood lipids and blood sugars already within the normal range which helps promote cardiovascular health as well as healthy skin.*
Take one (1) capsule after meal or between meals with 8 oz. of water or as directed by a health care practitioner.
One (1) capsule may be taken with meals to enhance the digestion of fats.*


Dairy Free


Lactose Free


Peanut Free


Sugar Free


Wheat Free


Vegetarian