Foods containing antioxidants are known for a variety of benefits. Is your diet providing enough of these powerful antioxidants? Consider the color!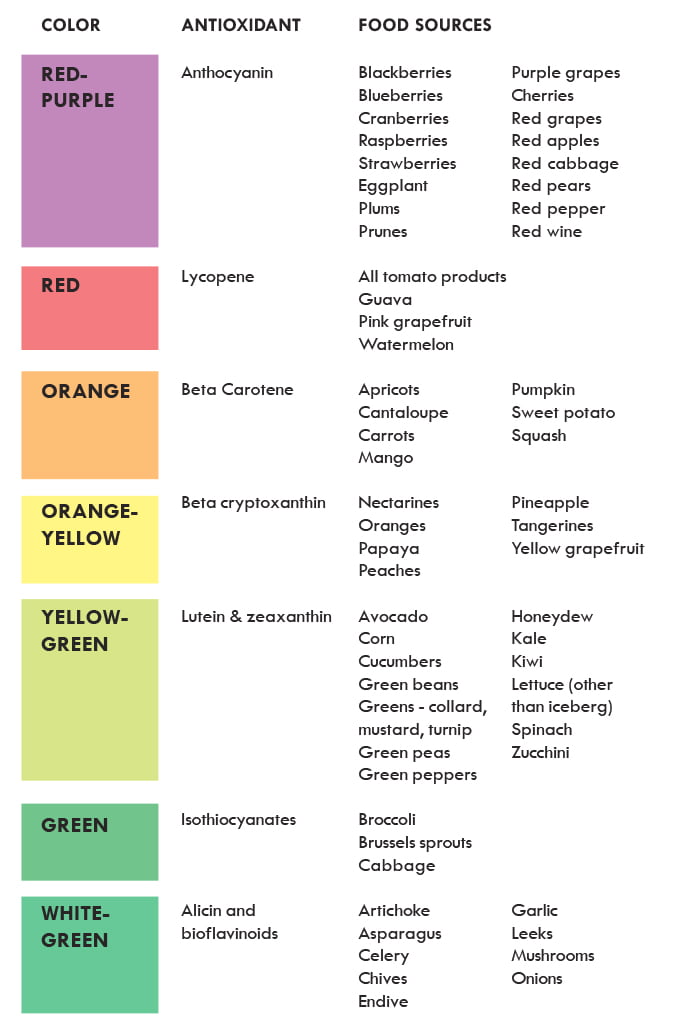 (adapted from David Herber, MD, PhD, What Color Is Your Diet? Regan Books, New York: 2001)
ORAC (Oxygen Radical Absorbance Capacity) value measures the ability of food, blood, plasma, and just about any substance to minimize oxygen free radicals in vitro. According to studies conducted by Tufts University in Boston, the following fruits and vegetables have a high ORAC value supporting tissue repair, brain function, and healthy aging.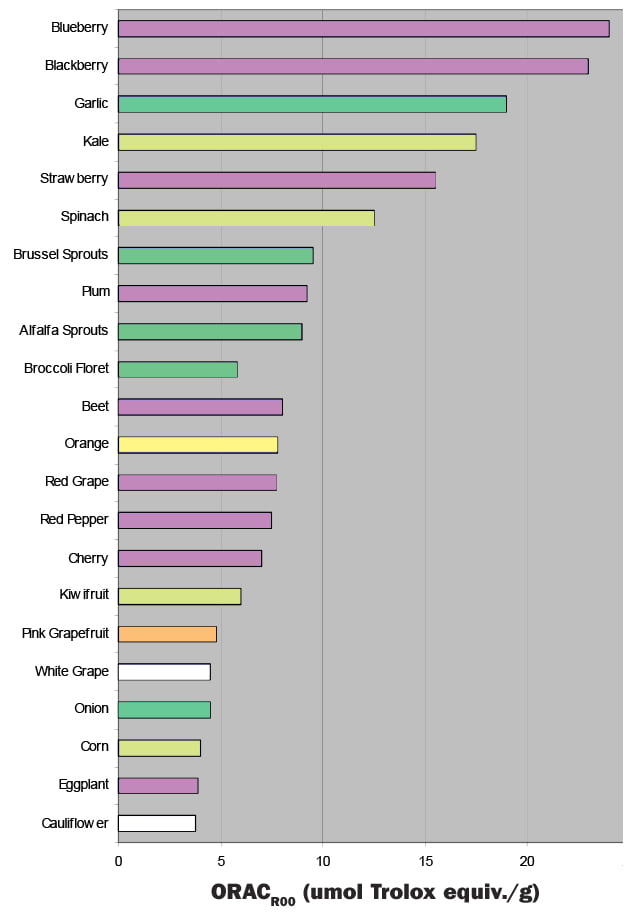 Supporting a Healthy Diet
Eating right is just the first step. To get the most from your food, Transformation's digestive enzyme formulas support effective digestion to help ensure maximum nutrition and nutrient bioavailability.*
Looking for additional support? To combat the effects of mental and physical fatigue, Transformation's ExcellZyme is uniquely formulated with potent natural ingredients to assist the body in the prevention of free-radical damage.*
To further supplement a healthy diet consider adding one or more of our cellular nutrition support formulas to your next order: